Hotel Rangoli
Veg plate from ₹ 550
Non veg plate from ₹ 650
1 indoor space 50 ppl
9/26, East Patel Nagar, Opp Hotel Sidharth, Rajendra Place, Delhi NCR
+91 97111 95621
banquet hall
VG Salasar Garden
Price from ₹ 1,000/person
2 outdoor spaces for 1500, 5000 ppl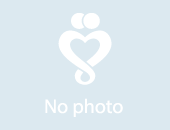 Maharaja Palace and Banquet
Price from ₹ 700/person
5 indoor spaces for 50, 200, 200, 200, 600 ppl
Petal Banquet Hall
Price from ₹ 990/person
3 indoor spaces for 100, 200, 500 ppl
Hotel Rangoli - venue in Delhi NCR
Hotel Rangoli with warmth and national hospitality applies to guests. We offer services for recreation, overnight stay and small events. You will definitely appreciate our most important benefits – low rates and a central location in Delhi near the national park.
Mini hall
Hotel Rangoli has 1 ballroom, suitable for private receptions and small wedding functions. We will accommodate here 50 of your relatives and friends. This is a simple neat room with a bright finish. Our professional decorator will create decor for your celebration so that a solemn mood reigns in the room.
We are happy to solve the issue of accommodation of guests. At your service 20 comfortable rooms. Guests from far away and those who are very tired after a busy day will thank you for the rest.
With Hotel Rangoli you will save a budget and hold a significant chamber wedding.
Read more
Special features
Cuisine
vegetarian, non-vegetarian
Decoration policy
Outside decorator only
Payment methods
Cash, Credit/debit card
Guests rooms
20 rooms, ₹ 3,500 for standard double room
Special features
Wi-Fi / Internet, Bathroom
Seating capacity
50 people
Price per plate, veg
from ₹ 550/person
Price per plate, non-veg
from ₹ 650/person