The Vaishali Inn
Veg plate from ₹ 1,000
1 indoor space 150 ppl
339 A, Sector 4, Vaishali, Ghaziabad, Delhi NCR
+91 120 424 3011
banquet hall
Hotel Mukut Regency
Price from ₹ 1,000/person
4 indoor spaces for 60, 60, 250, 250 ppl
1 indoor + outdoor space for 500 ppl
1 rooftop terrace for 200 ppl
Golden Castle Banquets
Price from ₹ 1,200/person
1 indoor space for 350 ppl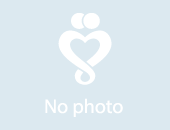 Diwan Farms
Price from ₹ 1,750/person
2 indoor + outdoor spaces for 900, 2000 ppl
The Vaishali Inn - venue in Delhi NCR
Located in the west of Ghaziabad, The Vaishali Inn provides its services to tourists and locals, offering good conditions for relaxing and organizing important events.
Banquet hall
The Vaishali Inn has 1 ballroom for 150 people. This is a simple, typical room with a bright interior, suitable for any kind of event. Wedding functions, traditional ceremonies, family celebrations and social gatherings are held here.
Important wedding preparations
The party room must be decorated to create a solemn mood. Our decorator will create the necessary props according to your wishes. If you have not yet found wedding professionals for your celebration, then count on us: we will hire experienced vendors for beautiful photos, good music and a delicious cake.
The Vaishali Inn helps newlyweds prepare for their most important day – the wedding.
Read more
Special features
Type of cuisine
Oriental, Continental, Indian, Chinese
Decoration policy
Inhouse decorator only
Payment methods
Cash, Bank transfer, Credit/debit card
Guests rooms
25 rooms, from ₹ 3,500 for standard double room
Special features
Wi-Fi / Internet, Projector, TV screens, Bathroom
Seating capacity
150 people
Price per plate, veg
from ₹ 1,000/person