International Trade Expo Centre
Veg plate from ₹ 1,200
Non veg plate from ₹ 1,500
3 indoor spaces 1000, 3000, 5000 ppl
A-11, Expo Drive, NH-24, Sector-62, Block A, Industrial Area, Noida, Delhi NCR
+91 120 426 2222
https://www.facebook.com/delhiinternationalexpocentre/
info@expocentreindia.com
banquet hall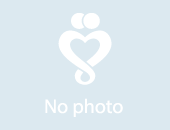 Millionaire Hotel
Price from ₹ 1,100/person
2 indoor spaces for 100, 400 ppl
Symphony Banquets
Price from ₹ 1,100/person
3 indoor spaces for 500, 700, 800 ppl
La Fortuna Banquet Mayapuri
Price from ₹ 1,200/person
3 indoor spaces for 200, 400, 400 ppl
International Trade Expo Centre - venue in Delhi NCR
International Trade Expo Center is an event platform, ready to become a place for important and large-scale celebrations. Corporate parties, family gatherings, conferences, weddings or other important events take place in this huge functional complex. We are located in the north of Noida, Industrial Area.
Spacious banquet sites
The International Trade Expo Center provides 3 spacious halls with a stage, professional equipment and tuned lights. Functional spaces are easily transformed and zoned depending on the client's tasks, the format and scale of the holiday. The capacity of the halls is 1000, 3000 and 5000 people. The interiors of the rooms are simple and neat: light finish, suitable for all colors. Our decorator will help to create decorations for spacious party venues to make the spaces filled with a solemn mood.
It is possible to gather all of your numerous relatives and friends in the functional and spacious halls of International Trade Expo Center.
Read more
Special features
Location
Outside the city
Cuisine
vegetarian, non-vegetarian
Decoration policy
Inhouse decorator only
Payment methods
Cash, Credit/debit card
Special features
Wi-Fi / Internet, Bathroom
Indoor space for 5000 ppl
Seating capacity
5000 people
Price per plate, veg
from ₹ 1,200/person
Price per plate, non-veg
from ₹ 1,500/person
Indoor space for 3000 ppl
Seating capacity
3000 people
Price per plate, veg
from ₹ 1,200/person
Price per plate, non-veg
from ₹ 1,500/person
Indoor space for 1000 ppl
Seating capacity
1000 people
Price per plate, veg
from ₹ 1,200/person
Price per plate, non-veg
from ₹ 1,500/person