Hilton Garden Inn Gurgaon Baani Square
Veg plate from ₹ 1,000
Non veg plate from ₹ 1,000
1 indoor space 120 ppl
2 outdoor spaces 150, 200 ppl
Baani Square, Sector 50, Pocket C, Mayfield Garden, Gurugram, Delhi NCR
+91 124 442 0000
https://www.facebook.com/HiltonGardenInnGurgaonBaaniSquare/
http://hiltongardeninn3.hilton.com/en/hotels/india/hilton-garden-inn-gurgaon-baani-square-DELGUGI/index.html
delgu.res@hilton.com
banquet hall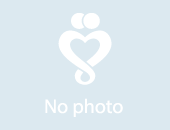 Amour Convention and Resorts
Price from ₹ 2,000/person
2 indoor spaces for 200, 1500 ppl
2 outdoor spaces for 500, 2000 ppl
DoubleTree by Hilton Hotel Gurgaon
Price from ₹ 1,600/person
Club Florence
Price from ₹ 1,500/person
Hilton Garden Inn Gurgaon Baani Square - venue in Delhi NCR
Whether you are planning a formal dinner, a theme party, a wedding ceremony or a professional conference, Hilton Garden Inn Gurgaon Baani Square will take care of your event from start to finish. We help plan the event, offer a full package of services and make the event a success.
Luxurious indoor and outdoor venues
Hilton Garden Inn Gurgaon Baani Square provides 1 banquet hall for chamber meetings, which will be attended by up to 120 people. This is a modern room where cream and dark brown are combined. The room is set up lighting for a romantic dinner with a loved one.
If you dreamed of a wedding outdoors, then choose our green marriage lawns. Their capacity is 150 and 200 people. These are well-maintained areas with green trees and original hotel architecture. Here you can set up one large table for a wedding reception or choose other seating options based on your concept of the event.
Our first-class Hilton Garden Inn Gurgaon Baani Square with qualified staff will do everything necessary to realize the wedding of your dreams.
Read more
Special features
Cuisine
vegetarian, non-vegetarian
Type of cuisine
Multi-cuisine
Decoration policy
Outside decorator only
Payment methods
Cash, Bank transfer, Credit/debit card
Guests rooms
2001 rooms, from ₹ 8,000 for standard double room
Special features
Wi-Fi / Internet, TV screens, Bathroom
Outdoor space for 200 ppl
Seating capacity
200 people
Price per plate, veg
from ₹ 1,000/person
Price per plate, non-veg
from ₹ 1,000/person
Outdoor space for 150 ppl
Seating capacity
150 people
Price per plate, veg
from ₹ 1,000/person
Price per plate, non-veg
from ₹ 1,000/person
Indoor space for 120 ppl
Seating capacity
120 people
Price per plate, veg
from ₹ 1,000/person
Price per plate, non-veg
from ₹ 1,000/person